Program for Law Enforcement Officers of NACIN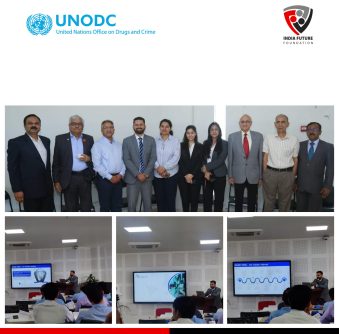 India Future Foundation conducted a training workshop on open-source and social media platform interdictions for preventing drug trafficking and commercial crimes in South Asia for law enforcement officers from the Narcotics and Custom Department.
The main goal of the training is: –
Introduce the participants from various law enforcement agencies to the deep dive into the Tor network/software and anonymously access the dark net and TOR hidden services (Onion services)
Maintaining anonymity and encryption associated with dark web activities make it much more difficult for investigators to assemble the evidence puzzle and prove that a crime has been committed.
Law enforcement officers should understand cryptocurrencies, the dark web, and encryption methods.