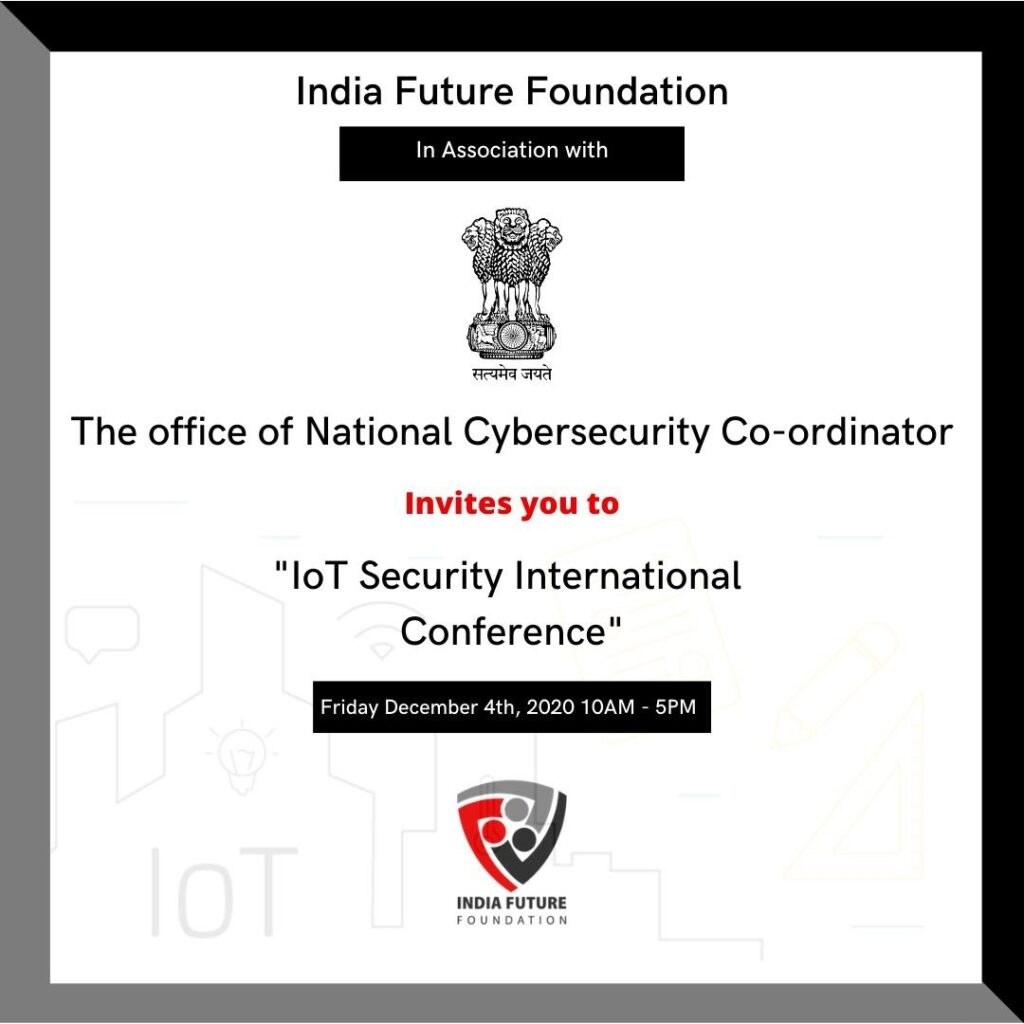 Internet of things (IoT) has evolved from a concept to a fully matured technology that has come up as a prime technology leading Industry 4.0 that is rendering tremendous business value. The rise of IoT with other emerging technologies, such as Artificial intelligence (AI), Machine Learning (ML), Edge computing and 5G has begun to create value and deliver a competitive edge to organizations in diverse sectors from BFSI, manufacturing, energy, logistics, healthcare, asset management to smart cities.
On Friday, December 04, 2020, India Future Foundation in association with National Cyber Security Coordinator (NCSC) hosted an "IoT Security International Conference" to obtain inputs from Digital, Cyber Security and Policy thought leaders on challenges and key concerns they believe will impact the Indian ICT ecosystem while the use of IoT-enabled devices and applications increases manifolds.
Through this workshop, the intent i.e. the need to address emerging security challenges around Internet of Things came out clearly and successfully. The stakeholders were able to contribute and collaborate in coming up with the IoT security framework and standardization of IoT in India which is acceptable to the Industry and also fulfills the security and privacy needs of IoT policy for India.