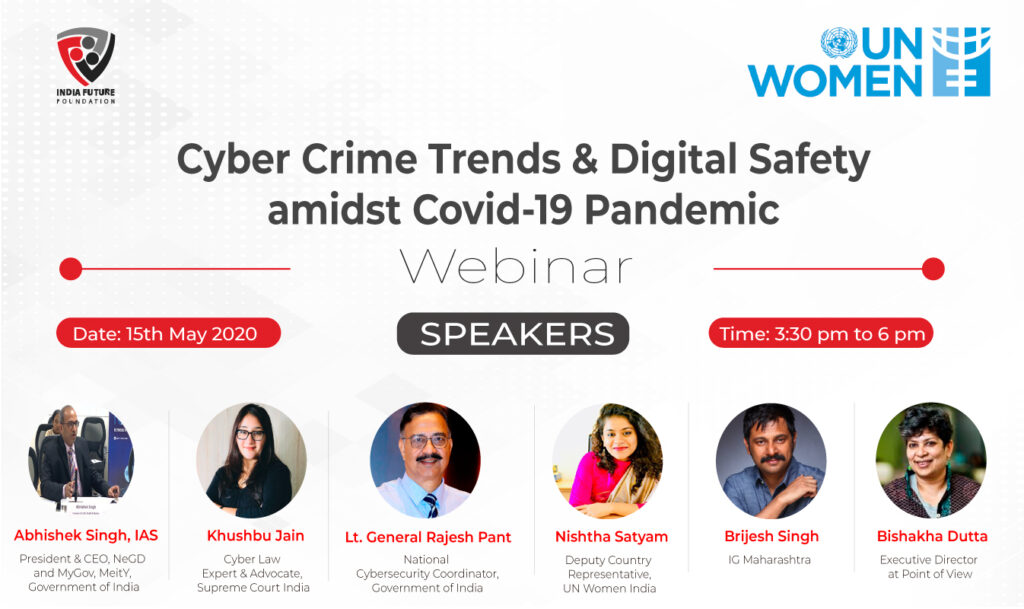 Hackers have been increasingly cashing in on the global coronavirus pandemic by spreading malware through emails, websites and apps designed to look like Covid-19 related resources. India has witnessed a staggering 86% surge in cybercrimes and phishing attacks over the last 15 days. These include all kinds of cybercrimes and are not just limited to financial fraud or data breaches.
Furthermore, according to the UN Special Rapporteur women suffer serious consequences as they are disproportionately targeted by online violence. 
Cyber Violence has real consequences and costs. It undermines women's well-being, their rights, and their progress in all aspects of life. Cyber violence results in psychological, physical, sexual or economic harm to women. Given the increase in digital interactions due to the precautionary measures put in place in India (and many other countries around the world), many children and women are being encouraged to use digital technologies for the purposes of education and work, among others. Many of these users could be first-time users and/or may have a limited understanding of good practices when interacting with others in cyberspace. Creating awareness, and clearly communicating what the best practices are, will be key to inculcating good and safe cyber-habits.
India Future Foundation and UN Women have thus convened an exclusive session on 'Cyber Crime Trends & Digital Safety amidst COVID-19 Pandemic', from a perspective that ensures a safe, gender-responsive, and equitable cyberspace.
Agenda
In this webinar, we analyzed the current situation and captured the changing footprint of cybercrimes:
Analysis of Laws and Policies that govern cyberspace.
Phishing Attacks, Malicious Apps, Exploits, and Successful Campaigns.
Safety Guidelines and Tools – The webinar delved into the need for spreading awareness on the Do's and Don'ts of cyberspace interaction, with a special focus on women's and children's safety.
Government Initiatives.
All of the above topics were discussed by subject matter experts in two sessions during the webinar
SESSION 1 : CYBER SPACE LAWS AND POLICIES Speakers
Abhishek Singh, CEO, My Gov., Government of India
Bishakha Dutta, Co-Founder, Point of View
Amit Dubey, Cyber Security Expert & Crime Investigator
Moderator: Anju Pandey ( Programme Specialist – EVAW )
SESSION 2 : CYBER VULNERABILITIES' AND SAFEGUARDS DURING COVID –19
Brijesh Singh, Inspector General of Police- Cyber, Government of Maharashtra
Rakesh Maheshwari, Sr. Director, Cyber Law & Ransomware, security, MeitY
Khushbu Jain, Cyber Law Expert, Advocate, Supreme Court of India
Moderator: Prof. Moutusy Maity, Advisor -India Future Foundation